Pump Spray Glitter Dust Powder -

Pumpkin
Sugarflair pump spray glitter dust is a fast and easy way to give your cakes, cupcakes, decorations and more a glittering beautiful look. Just spray on.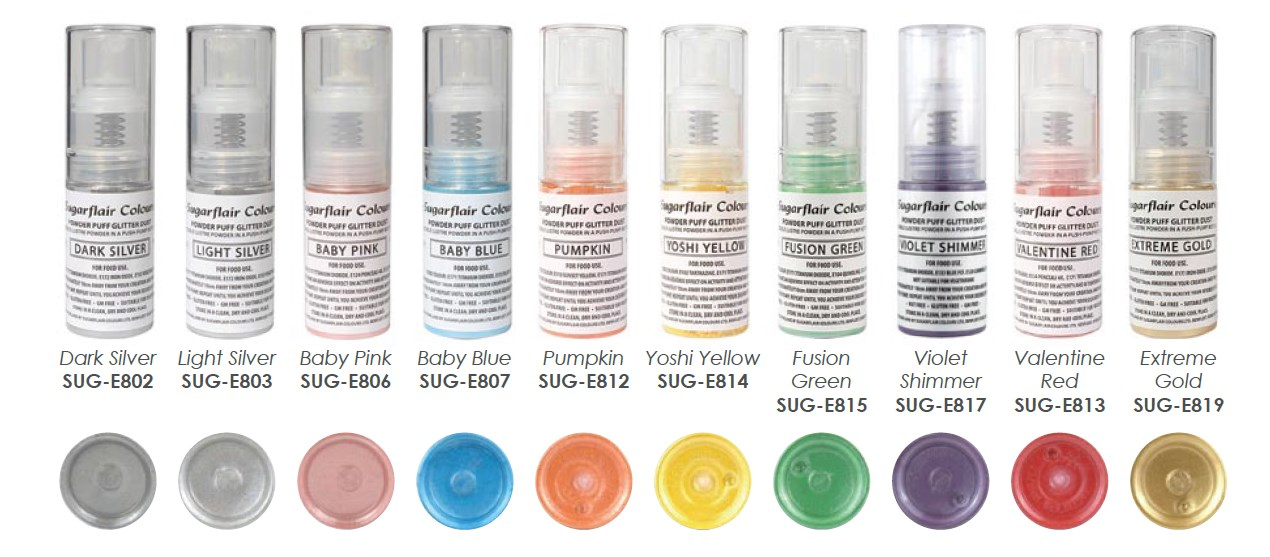 How to use:
Hold bottle approximately 10 cm away from your creation and press down on the pump
Repeat until you achieve your desired effect.
Packing : 1 bottle x 10 gram


Brand : Sugarflair (UK)