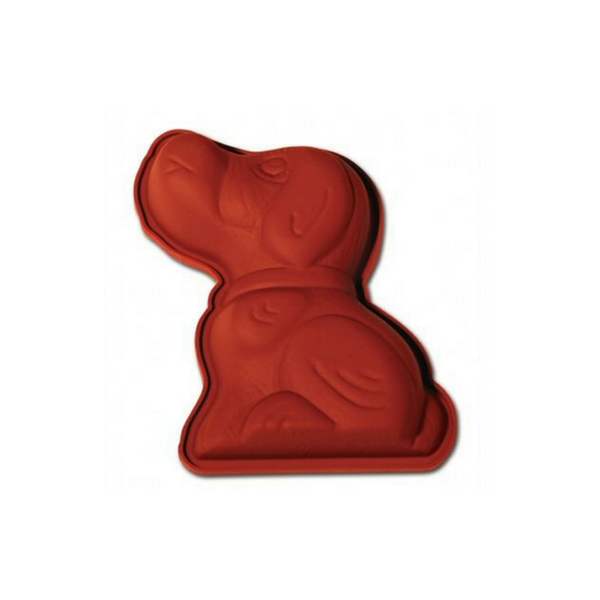 Silikomart, Silicone Mould, Babyflex, Baby Puppy
Description
Babyflex Silicone Mould
Baby Puppy

Silikomart moulds are defined by its versatility because it is suitable for oven, refrigerator and blast chiller.
It is designed for use in temperatures of -60°C to +230°C.
Size: 119 x 165, h32 mm
Volume: 250 ml
Packing: per piece
Brand: Silikomart (Italy)

Benefits of Silikomart Silicone Mould
• Quality Silicone : Made 100% food grade silicone
• Greater stability and thermal resistance in comparison to metal moulds.
• Can be used up 3000 times, guaranteed
• Odourless - mould does not release any smell
• Smokeless - mould does not produce smoke during cooking
• Healthy eating - no butter or other fats are required to grease the mould
• Safety Guaranteed - No toxic residue
• Food regulation compliance - all materials used are tested in accordance with the Foods Standards Agency
Delivery
Standard Delivery
Delivery lead time:
** Three (3) to seven (7) working days for Peninsular Malaysia, and
** Five (5) to ten (10) working days for East Malaysia including Labuan,
from the date you receive our payment notification within the aforesaid areas unless otherwise notified by Pastry Pro Retail Sdn Bhd.
Temperature Controlled Delivery For Frozen & Chocolate Products
All Pastry Pro Frozen Products are delivered using the Cool Ta-Q-Bin temperature controlled delivery.
For now, Cool Ta-Q-Bin only covers certain locations in Klang Valley, Johor Bahru and Penang.
To check if your area is within Ta-Q-Bin's coverage area, go to the link below and enter your postcode:
http://my.ta-q-bin.com/v2/content.php?id=56
Delivery will take 3 to 5 working days upon payment.
WHERE INDICATED, PLEASE SELECT TA-Q-BIN AT CHECK OUT