Stainless Steel Grills for Decorations - Round and Stripes
Size : 600 x 400 mm


ISTRUCTIONS TO USE OUR GRILLS
Place the grill on the SPV.
- Spread uniformly the decorating paste.
- Put it in a freezer.
- By using our raplette or our frame spread uniformly your biscuit.
- Bake in your oven at 230° for 8 minutes.
- Place the biscuit on a greaseproof paper and remove carefully the SPV tray.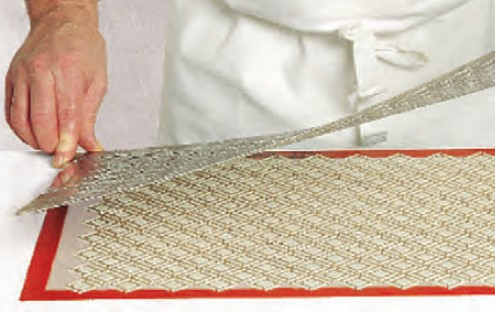 Packing : per piece

Brand : Pavoni (Italy)