Martellato, Baby Ice Lolly Moulds, Pig
Description
Baby Ice Lolly Moulds
Animal pattern: Pig
The Baby Ice Lolly Mould is ideal for making fun fruit ice lollies, gelato, sherbet, chocolate, jellies and more for children.
Its cute animal character designs are fun for children... but we are sure that adults will love them too!
Most importantly these high quality moulds are made from food grade plastic - they help you make desserts that are safe for children's consumption.
These moulds are easy to use and ready to be displayed since the mould becomes the packaging too.
Designs
53 x 37 x h87 mm
Capacity. 95 ml
Packing: 1 pkt x 10 pcs
Brand: Martellato (Italy)
How to use - Just 4 Steps
1. Fit the stick into the mould properly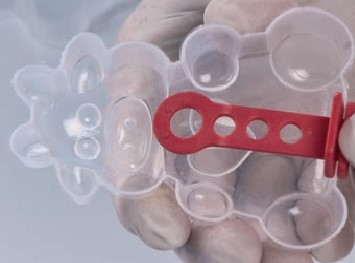 2. Pour the mixture into the mould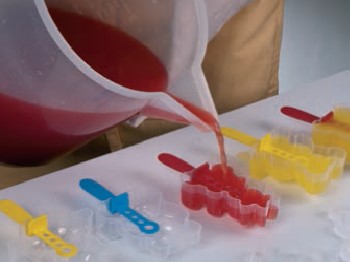 3. Close the mould with lid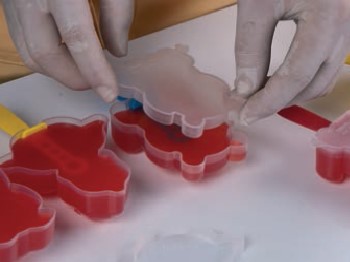 4. Put into freezer or chiller
Notes:
(a) Place the plastic stick in the right space.
(b) The plastic stick tab must fully cover the hole to prevent the spillage of liquid.
Delivery
At this point in time, delivery service is extended to Malaysia only.
Please allow:
** Three (3) to seven (7) working days for Peninsular Malaysia, and
** Five (5) to ten (10) working days for East Malaysia including Labuan,
from the date you receive our payment notification within the aforesaid areas unless otherwise notified by Pastry Pro Retail Sdn Bhd.
Please note that we will not accept delivery to a P.O. Box address and it might not be possible for delivery to some locations within the aforesaid areas in certain circumstances. If delivery to some locations is not possible, we may contact you to arrange for delivery to an alternative address.
Customer are required to choose their preferred courier service. Delivery charges of all our partners will be published before checking out of shopping cart.
Customer comments
| Author/Date | Rating | Comment |
| --- | --- | --- |