Kopykake Projector For Cake Decorating
Description
Cake Decorating Projector
Model: 300XK
Brand: Kopykake (USA)
The Most Popular Model Among Artists
This highly versatile cake decorating projector by Kopykake is the world's most best selling projectors ever produced.
An excellent choice for home cake decorators, small bakeries, artists and craft makers.
The 300XK is an outstanding device every cake artist must have.
The best part it gives you the most value for money.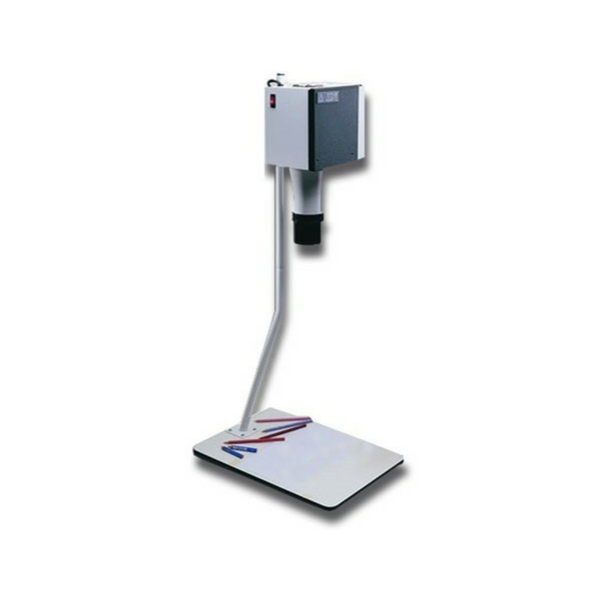 It's best benefits
Easy to set up
Easy to operate.
Original image can be enlarged up to 300% vertically or 2500% horizontally, or reduced to 70%.
High quality projected images - sharp and clear!
Internal cooling fan to protect your image from damage after long hours of heating.
UOM: pcs
Specification
Max. Image Size: 6" x 6" (15 x 15 cm)
Lens: 200mm F/3
Illumination: 250W
Power: 110-120V / 60Hz
Projection Range: 70% to 300% vertically
70% to 2500% horizontally
Cooling Fan: 40CFM
Weight: 7.5kg
Although obviously working better in dimly lit rooms, the 250w color corrected photolamp provides a clear image even in normal lighting conditions and the whisper quiet fan helps cool your artwork.
Use
1. Open the door of your projector. Screw in Lamp. Remove protective film from mirror BUT do not touch the mirror surface.
2. Place your image (max 6"x6") under the spring clips.
3. Close the door, connect the projector to grounded electrical outlet and turn on. Your image will appear on your work surface.
4. Loosen the Thumbscrew Lock Knob to raise or lower your projector until the desired SIZE of image is projected.
5. Once satisfied with the size of your image, FOCUS by moving the lens UP and DOWN inside the lens barrel.
6. If you have purchase a Reduction Lens (KOPRD300) then attach this over the Glass End of the lens when reducing.
Delivery
Standard Delivery
Delivery lead time:
** Three (3) to seven (7) working days for Peninsular Malaysia, and
** Five (5) to ten (10) working days for East Malaysia including Labuan,
from the date you receive our payment notification within the aforesaid areas unless otherwise notified by Pastry Pro Retail Sdn Bhd.
Temperature Controlled Delivery For Frozen & Chocolate Products
All Pastry Pro Frozen Products are delivered using the Cool Ta-Q-Bin temperature controlled delivery.
For now, Cool Ta-Q-Bin only covers certain locations in Klang Valley, Johor Bahru and Penang.
To check if your area is within Ta-Q-Bin's coverage area, go to the link below and enter your postcode:
http://my.ta-q-bin.com/v2/content.php?id=56
Delivery will take 3 to 5 working days upon payment.
WHERE INDICATED, PLEASE SELECT TA-Q-BIN AT CHECK OUT