WILTON, Gum Paste Flowers Cutter Set, 28 Piece
Description
Gum Paste Flowers Cutter Set
This cutter set is used to cut gum paste to make very realistic gum paste flowers for decorating your cakes or other dessert creations.
This variety set lets you created up to 10 different types of gum paste flowers such as calla lilies and hydrangea.
The set makes not only the petals but the leaves too. And, it is designed to give you the most precise cuts and shape and texture.
It comes complete with an instruction book to help you create these flowers and leaves that looks close to the actual flowers and leaves.
angea shapes imprinted with beautiful texture on both sides and a complete instruction book to help you create results that rival nature.
Includes:
• Cutters and accessories to make 10 varieties of gum paste flowers
• 24 Cut Outs, 2 ejectors, 1 impression strip
• 10-page flower making instruction book
Cut Outs (24)
• Daisy- small, medium, large, and X-Large;
• Phalaenopsis Orchid- petal, throat, and sepal;
• Hibiscus- petal and leaf;
• Ranunculus- small and large petals, and leaf;
• Gardenia- small, medium, and large petal;
• Dogwood ; rose- small and large petals, small and large leaf;
• Lily of valley leaf.
• Ejectors (2) - Lily of valley and hydrangea.
• Impression strip (1) for hydrangea and lily of valley.
• Plus an instruction book for making 10 flowers.
Packing: 1 set x 28 pieces
Brand: WILTON (USA)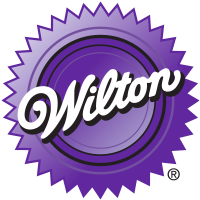 Delivery
Standard Delivery
Delivery lead time:
** Three (3) to seven (7) working days for Peninsular Malaysia, and
** Five (5) to ten (10) working days for East Malaysia including Labuan,
from the date you receive our payment notification within the aforesaid areas unless otherwise notified by Pastry Pro Retail Sdn Bhd.
Temperature Controlled Delivery For Frozen & Chocolate Products
All Pastry Pro Frozen Products are delivered using the Cool Ta-Q-Bin temperature controlled delivery.
For now, Cool Ta-Q-Bin only covers certain locations in Klang Valley, Johor Bahru and Penang.
To check if your area is within Ta-Q-Bin's coverage area, go to the link below and enter your postcode:
http://my.ta-q-bin.com/v2/content.php?id=56
Delivery will take 3 to 5 working days upon payment.
WHERE INDICATED, PLEASE SELECT TA-Q-BIN AT CHECK OUT