WILTON, Gel Food Colours Set, Primary Colours, 4 Colours
Description
Gel Food Colours Set, Primary Colours
Great for colouring icing, cake batter, eggs and more.
A little goes a long way with this concentrated gel icing. Just a few drops produces enough colour for cakes, cupcakes and other desserts.
The rich yellow, red, green and blue icing colour brightens baked treats.
• Decorate sweet treats using Wilton Icing 4 colours: yellow, red, green and blue
• Great for colouring icing, cake batter, eggs and more
• Ultra-concentrated colour lasts longer
Colours:
• Green
• Yellow
• Red
• Blue
Volume: 0.3 oz per colour
Certified Kosher
Made in the USA
Benefits:
• Economical, just few drops needed
• Rich and vibrant colours.
Packing: 1 set x 4 colours
Brand: WILTON (USA)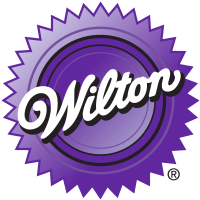 Delivery
Standard Delivery
Delivery lead time:
** Three (3) to seven (7) working days for Peninsular Malaysia, and
** Five (5) to ten (10) working days for East Malaysia including Labuan,
from the date you receive our payment notification within the aforesaid areas unless otherwise notified by Pastry Pro Retail Sdn Bhd.
Temperature Controlled Delivery For Frozen & Chocolate Products
All Pastry Pro Frozen Products are delivered using the Cool Ta-Q-Bin temperature controlled delivery.
For now, Cool Ta-Q-Bin only covers certain locations in Klang Valley, Johor Bahru and Penang.
To check if your area is within Ta-Q-Bin's coverage area, go to the link below and enter your postcode:
http://my.ta-q-bin.com/v2/content.php?id=56
Delivery will take 3 to 5 working days upon payment.
WHERE INDICATED, PLEASE SELECT TA-Q-BIN AT CHECK OUT