Dreidoppel, Cream Stabilizer, Fond Royal Neutral, 2.5 kg
Fond Royal Neutral
Cream Stabilizer
Dreidoppel's Fond Royal Neutral is what you want to use to easily make delicious cream.
Great flavour guaranteed!
What is Fond Royal

This complete cream preparation lets you create great recipes from whipped cream as easy as one-two-three.
Gives great taste your customers will love.
Fond Royal is a special gelatine based stabilising agent for cold preparation.
The sweetening is all natural and well balanced for whipped cream; and the flavours contain no artificial agents.

How To Make The Perfect Cream
Basic Recipe
200 g Fond Royal,
250 g Water,
1000 g Whipped cream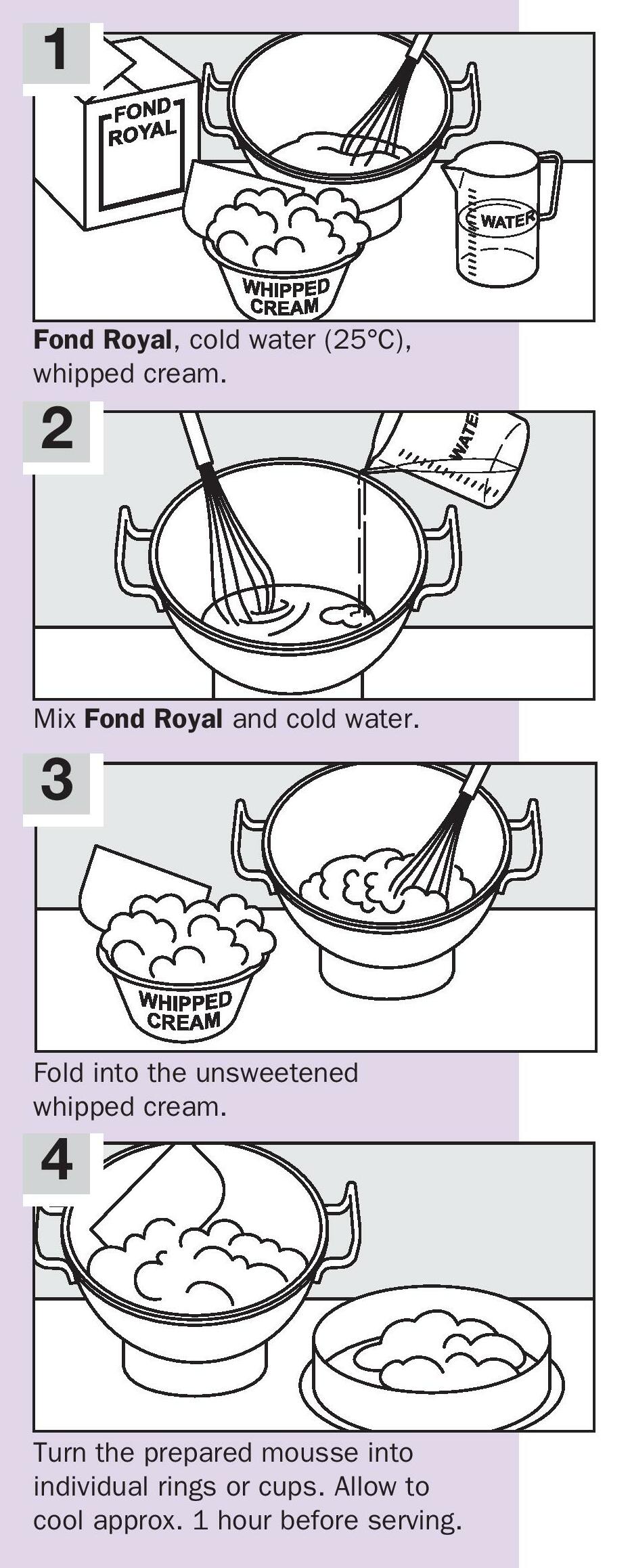 Packing: 1 bag x 2.5 kg
Brand: Dreidoppel