Dreidoppel, Vanilla Essence, VANILLA PRIMA, 1kg
Description
Baking Flavour
Vanilla Prima
Vanilla Essence, - Natural Identical & Natural Aroma
The classical flavour with a slight caramel-cream rounding-off.
Flavouring Substances:
Flavouring, natural flavourings.
Other ingredients:
Water, propylene glycol, burnt sugar, thickener: (E415) exantham, Perservative: (E202) potassium sorbate, acidulant: (E330) citric acid.
Bake and freeze stable. For pastry and confectionery application. Suitable for yeast dough, cakes, cookies and mousse.
Semi-Liquid Form/Essence
Dosage : 3 g to 1000 g mixture
Two packing sizes:
(a) 1 btl x 1000 g
(b) 1 btl x 100 g
Packing: bottle

Brand: Dreidoppel (Germany)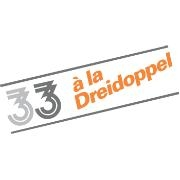 Delivery
Standard Delivery
Delivery lead time:
** Three (3) to seven (7) working days for Peninsular Malaysia, and
** Five (5) to ten (10) working days for East Malaysia including Labuan,
from the date you receive our payment notification within the aforesaid areas unless otherwise notified by Pastry Pro Retail Sdn Bhd.
Temperature Controlled Delivery For Frozen & Chocolate Products
All Pastry Pro Frozen Products are delivered using the Cool Ta-Q-Bin temperature controlled delivery.
For now, Cool Ta-Q-Bin only covers certain locations in Klang Valley, Johor Bahru and Penang.
To check if your area is within Ta-Q-Bin's coverage area, go to the link below and enter your postcode:
http://my.ta-q-bin.com/v2/content.php?id=56
Delivery will take 3 to 5 working days upon payment.
WHERE INDICATED, PLEASE SELECT TA-Q-BIN AT CHECK OUT